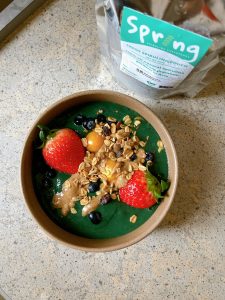 Why Fresh Spirulina is super-superfood.
Spirulina is traditionally consumed in either powder form or in tablets or capsules. This means your Spirulina is probably sent through a complicated process known as "drying". The extra nutritional benefit is lost during the process and that's what we don't want for YOU. 
We want to keep all the healthy stuff in our Spirulina, extra benefits straight from our farm.
Everyone deserves the best Spirulina. You or your clients.
Whether it is for you or your clients, Fresh Spirulina enables a wide variety of possibilities to make your healthy meals even healthier. 

It can be kept for almost a month inside a fridge. We can proudly say that our farming technology has created Spirulina with a very long shelf-life instead of a standard 72 hours shelf-life in the past.  
We'll put it in a truck with a fridge for you. Get your Fresh Spirulina today –
Our Spirulina is available all over Thailand, yes even for you , we can ship it right at your front door. And better yet, if you buy more than 1,500THB, it is free shipping.
Visit our website below and order a few now or just give us a call at 
0968768496 or 
Line ID: @spring_spirulina 
Stay Fresh and Fit!